Wherever you are, cleanliness should be a golden rule. For a company, whatever it is, it is the reflection of seriousness and professionalism. With the Covid-19 pandemic currently raging, it has become all the more essential, even mandatory to contain the virus. Daily cleaning of your premises is therefore necessary.
A cleaning company for your premises
Today more than ever, hygiene is an important point for both professionals and individuals. With the spread of the coronavirus, cleanliness is no longer an option, but an imperative. For well-maintained premises that meet health standards at all times, you will have to hire dedicated staff for these tasks. You can do this work in-house, but for a company, it is always advisable to hire external services. Contrary to what you might think, cleaning, especially in the workplace, is hard work that requires experience.
By calling on a cleaning professional, such as Didier Dardinier cleaning, you will be guaranteed a job carried out within standards and meeting your expectations. In this area, you will be spoiled for choice, but it must above all be based on experience and quality of service. The professional must be able to meet the specifications and be able to offer suitable solutions. In addition, in this period of a -;n health crisis, additional measures will have to be respected. Thus, whether in a business, in a doctor's office or in joint ownership, and even in private homes, calling on a professional cleaning company is essential., especially in this period of the pandemic when strict hygiene rules must be observed to limit the spread of the virus.
Cleaning company: what are the advantages?
Above all, having recourse to a professional will allow you to save money. You will benefit from various services that will include cleaning and maintenance of all surfaces, from offices to any green spaces, including sanitary facilities. You will not have to pay for the material or the cleaning products. Some services even include the provision of products such as gel, soap, or toilet paper. Fewer charges in your accounts. In addition, you will not have to create an in-house maintenance department, which will reduce your responsibilities and expenses.
Using a cleaning company also helps meet certain requirements. Maintaining a room is not just about cleaning. It is also about preserving a healthy and safe environment. Only experienced people with certain know-how will be able to carry out this mission. Not only will they respect your specifications, but they will also be able to advise you on the household chores that should be carried out mainly. The service provider will present you with a multitude of offers and you will only have to choose the one that suits you. Remember that working in a clean and healthy place can only increase the creativity and focus of your employees.
The intervention of the specialist can be daily, weekly, or even seasonal. In any case, it can only make your life easier. Given the busy schedule of employees, cleaning schedules should be fixed or flexible. The work will also have to be fast without losing efficiency. Something that professionals can offer you. This will save you time and money. With expert work, you won't have to worry about your movable property. As professionals, they will know exactly how to take care of it and will not risk causing damage. Moreover, such a situation could be included in the contract that you have established jointly.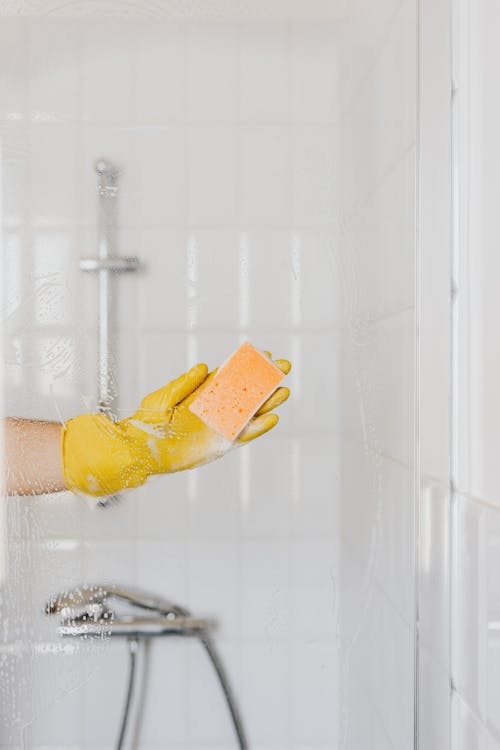 Choosing the right provider
To find a cleaning professional, it will not be enough to consult the yellow pages or "rummage" on the internet. This must meet certain criteria in terms of quality and integrity. Indeed, you will have to entrust your keys to foreign people. Dare to choose a trusted service. Learn about the services that have had no problems with other customers, but also the quality of their service and even the training and certifications they have already received.
Bet on the seriousness of the professional by checking, in particular, his registration. His professionalism will also be visible from the first interview, during the appraisal, and when the service contract is signed. It is also important that the service provider can respect the imposed timing. Surely you wouldn't want to work while someone is vacuuming around you. Also, pay attention to the budget. Prices will vary according to the services, whether daily or weekly, but also according to the size of the premises to be cleaned. Do not hesitate to make a price comparison. But in all cases, keep in mind that the visual appearance and cleanliness of your premises will reflect your image in the eyes of customers. A healthy and clean environment will inspire more confidence.
How to organize with the Covid-19?
With the situation prevailing in the world, in particular the Covid-19 health crisis, you may have some reluctance to bring foreigners into your premises, especially since they will have to touch your business. Do not worry, as professionals, they will be prepared for this type of situation and will ensure your safety and theirs. In times of epidemic or not, they will normally have to wear protective equipment such as disposable gloves, aprons, face protection, rubber boots, and of course gels to wash their hands. These are requirements that you can only find with qualified professionals.
All these conditions will of course be discussed during your interview with the service provider. The objective is to guarantee a cleaning service that is both clean and safe. In terms of product, it will be strongly recommended to use disinfectants that respect the environment, but also which contain bleach to ensure the destruction of the virus. All corners likely to be contaminated must be cleaned, from the floor to the door handles. Once the cleaning is done, all used accessories should either be thrown away or washed at a temperature high enough to kill all germs. Thanks to all these devices, be sure that you will have clean and lawful premises, but also well-protected staff, not susceptible to contracting the Covid-19 virus.